When it comes to the aesthetics of your company, Roofers99 can do wonders. Your commercial structure or residential property will receive a new life with our pressure cleaning services.
Trust Roofers99 For Pressure Cleaning Your Property
For your house or business, roofing contractors from Roofers99 have got you covered for pressure cleaning! The initial impression is critical to the success of any company.
We can proudly claim that our cleaning service for roofs is unique in the industry. Business pressure washing is available for companies in Santa Clara County, CA. It is our specialty, and we provide it to everyone, from homes to business owners.
A business that seems to need repair works from outside is unappealing to customers. Investing in commercial pressure cleaning may do wonders for your company's image.
We Clean Your Building's Exterior Surfaces Like Never Before
As a company or homeowner, there is very little time to deal with the mundane tasks that might take away the crucial aspects of your life.
Even the smallest problems have the potential to grow into big problems. So why don't you employ a company like Roofers99 to handle the cleaning job for you instead?
Regardless of the size or scope of your property, we can customize any of our commercial roof cleaning services to suit your requirements.
If you're looking for an efficent, high-quality service, look no further. You don't even need to pay a considerable amount for it. You get quality roof cleaning results when you hire us.
Pressure Washing: Our Effective Method For Roof Cleaning
We use a low-pressure system to spray cleaning solutions to your roof, which kills algae, moss, lichens, and fungus. We offer a wide range of exterior cleaning and construction services for residential and business customers.
Roofers99 roof cleaning services can provide you with the best pressure washing services. Low-pressure roof cleaning is our specialty, which we do exclusively. This cleaning tool is safe for your quality roofing material yet powerful enough to clean thoroughly.
Instead of pressure washing your edge of the roof every year, which may damage it, this method maintains its cleanliness for many years. A two-year guarantee on most tile roofs is also possible.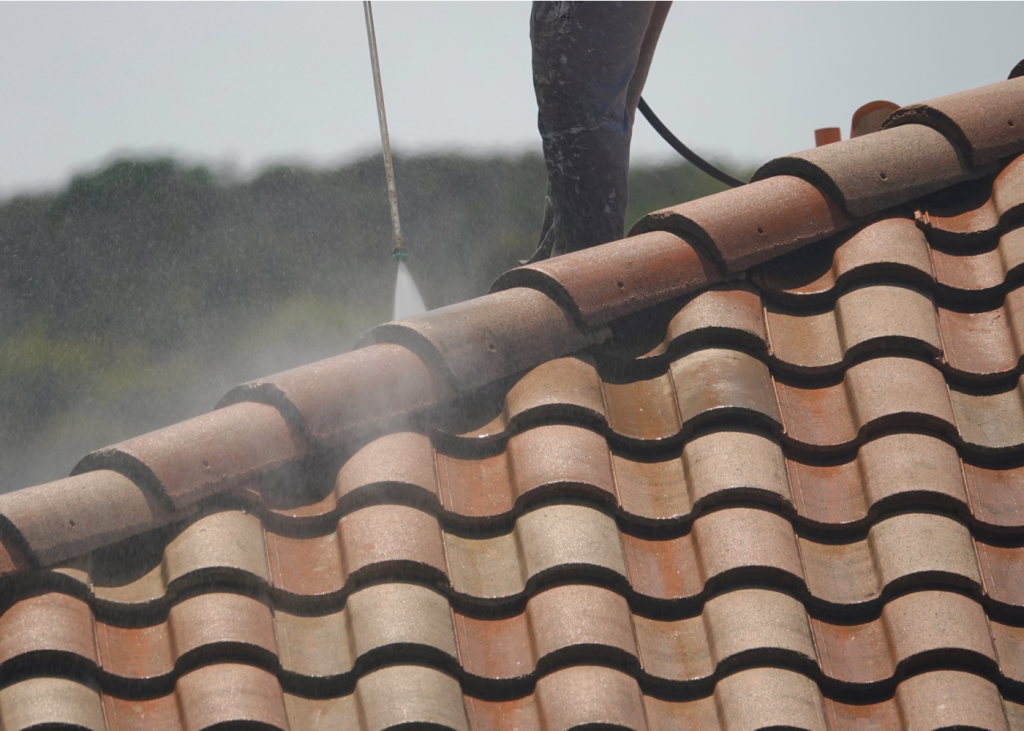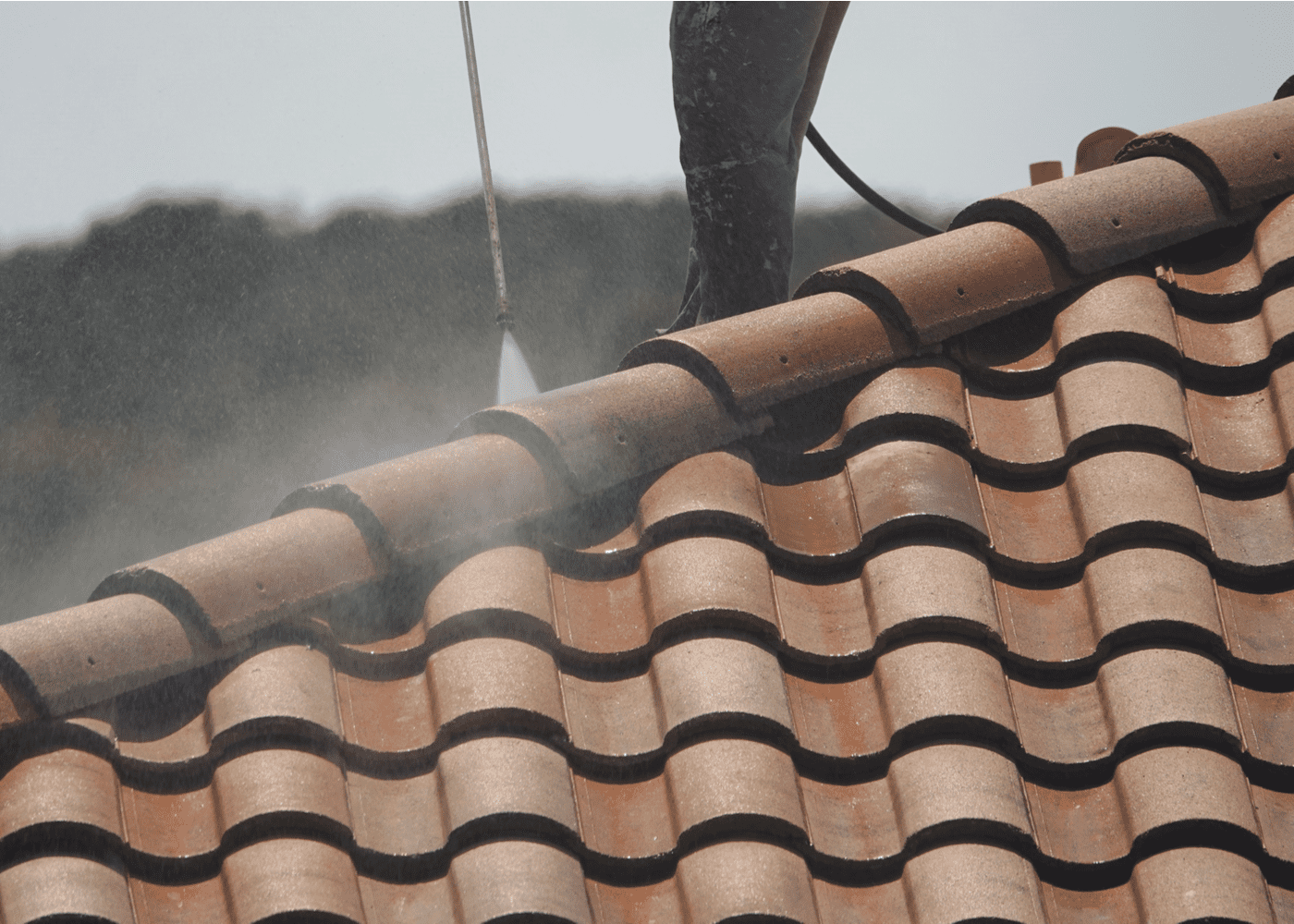 We take very seriously what we do, and we're proud of what we've achieved so far. Simply stating, we are committed to the success of our customers.
You can rely on us to provide you with the best quality roofing, customer service, and results. No matter what you need, we'll do everything to make sure you're happy with the results.
The roofing surfaces can be asphalt shingle roofs, metal roofing, slate roofing, or wood shake. We can't wait to show you how impressive our reputation is in various types of roof cleaning offerings.