Expert roofing services in your area
Roofers in Eagle Rock, CA 90041
Pros and Cons of Getting a Metal Roof in Eagle Rock, CA
When a horrible storm causes your roof shingles to break off or you notice a leak, you can't wait to get it fixed. Asphalt roof shingles tend to break and need repair quicker, so if you want to get the most out of your home, you should consider replacing your old roof with a metal one.
Before you upgrade to a metal roof, however, there are many advantages and disadvantages to consider. Read below to learn everything you need to know about metal roofs and how they can improve your Eagle Rock, CA home.
Pro: Great Longevity
One of the biggest advantages of having a metal roof installed is that they are long-lasting, more so than any other type of roof. While an asphalt roof will demand replacing within 20 years, a metal roof can last anywhere between 40-70 years. If it is installed by professional roofers and taken care of during its life, you can get it to last longer.
So, when you install a metal roof, you may never have to replace it as long as you live in the house. Even if you do have to replace it, you'll have many years before you have to worry about it.
Pro: Energy-Efficient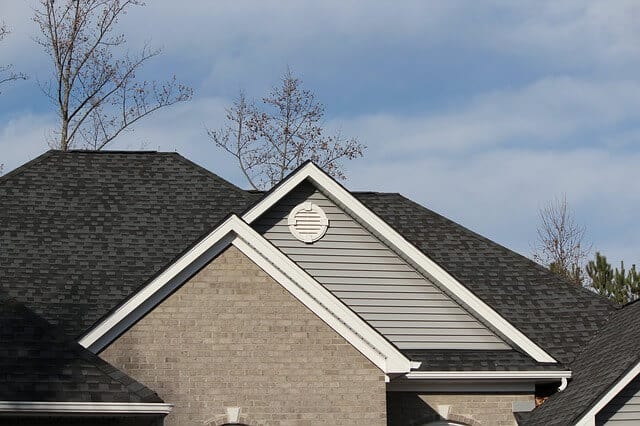 Since metal roofs are reflective, they help to repel the heat in the summer, helping you keep your home cool. If you hate the hot summer weather in Los Angeles County but can't afford the high cooling prices, having a metal roof can be your lifesaver. With a metal roof, you don't have to turn on your cooling as high, saving you money and making your home more energy-efficient, as you don't have to use as many fossil fuels.
Pro: Fire Retardant
When you are looking to have a roof replaced or having a home built in Eagle Rock, CA, you should consider your safety first. You love your family and the last thing you would want is for a tragedy to strike.
Thanks to your metal roof, your home (at least the top of it) is fire retardant. Lightning strikes and wildfires are devastating if you have wooden shingles, so protecting yourself with a metal roof will help you keep your family safe and your roof undamaged.
Pro: Environmentally Friendly
Installing a metal roof in your Los Angeles County home is more environmentally friendly than any other roof type since it is often made out of 30 percent recycled content and they are completely recyclable themselves. Since they last so long, fewer resources are needed for roofers to create and install them, making them the most environmentally friendly option out there.
Con: Expensive
Metal roofs are often more expensive than any other type of roof: some metal roofs can cost two or three times more than asphalt. This initial cost is a bit of a shock, but they are often most cost-effective in the long run. Since they last so long, you won't have to replace them any time soon and the money you save on cooling can make it a great investment.
Con: Easy Destruction
Unlike asphalt or clay, metal is easily dented; and unfortunately, metal roofs are no different. No matter the quality of the metal that the roofers in Eagle Rock, CA installed, a fallen tree or heavy hail can destroy your roof. If a storm damages the metal not long after you had it installed, you can find yourself making another steep cost to replace it.
After your metal roof is damaged, you can risk water getting into your house if not properly fixed. Plus, even if you don't have water issues, the dent can look unappealing. You will need to replace or repair your home as soon as possible.
Con: No Repair Match
If your metal roof receives damage years after having it installed and you need a replacement from roofers in Los Angeles County, you may struggle to find an exact match. So, if you only need to replace a small section, you may need a whole roof replacement. As years go on, you will struggle to find the exact material consistency and color to match your original roof.
Con: Noise
Finally, metal roofs are typically noisier than your average asphalt or solar roof. During a hail or thunderstorm, you may find yourself unable to sleep due to the loud noise. However, you can add extra insulation to help cushion the sound. While you may still hear the storm more than with other roofs, the insulation will help you sleep a little better.
With all of these pros and cons in mind, you can decide whether you want to purchase a metal roof for your Los Angeles County home. If you're ready to reach out to experienced roofers to install your metal roof, call Roofers99 at 855-206-5994 today. You can also take a look at everything we have to offer on our website, https://roofers99.com/.
---
Some information about Eagle Rock, CA
Eagle Rock is a neighborhood of Northeast Los Angeles, located between the cities of Glendale and Pasadena, abutting the San Rafael Hills in Los Angeles County, California.
Eagle Rock is named after a large rock whose shadow resembles an eagle with its wings outstretched. Eagle Rock was once part of the Rancho San Rafael under Spanish and Mexican governorship. In 1911, Eagle Rock was incorporated as a city, and in 1923 it combined with the City of Los Angeles.
Before the arrival of European settlers, the secluded valley below the San Rafael Hills that is roughly congruent to Eagle Rock's present boundaries was inhabited by the Tongva people, whose staple food was the acorns from the valley's many oak trees. These aboriginal inhabitants were displaced by Spanish settlers in the late 18th century, with the area incorporated into the Rancho San Rafael. Following court battles, the area known as Rancho San Rafael was divided into 31 parcels in 1870. Benjamin Dreyfus was awarded what is now called Eagle Rock. In the 1880s Eagle Rock existed as a farming community.
The arrival of American settlers and the growth of Los Angeles resulted in steadily increasing semi-rural development in the region throughout the late 19th century. The construction of Henry Huntington's Los Angeles Railway trolley line up Eagle Rock Boulevard to Colorado Boulevard and on Colorado to Townsend Avenue commenced the rapid suburbanization of the Eagle Rock Valley.
Although Eagle Rock—which is geographically located between the cities of Pasadena and Glendale—was once incorporated as Eagle Rock City in 1911, it was thereafter annexed to the City of Los Angeles in 1923 due to need for an adequate water supply and a high school.
Useful links for Eagle Rock, CA
Directions from Eagle Rock, CA to Roofers99
---
Here are some roofing-related links:

Disclaimer: roofers99.com is a free service to assist homeowners in connecting with local service providers. All contractors/providers are independent and roofers99.com does not warrant or guarantee any work performed. It is the responsibility of the homeowner to verify that the hired contractor furnishes the necessary license and insurance required for the work being performed. All persons depicted in a photo or video are actors or models and not contractors listed on roofers99.com