Expert roofing services in your area
Roofers in Pacific Palisades, CA 90272
Everything to Know About Roof Flashings Your Home in Pacific Palisades, CA
More goes into having a roof installed than just slapping some shingles on top of your home. If you want to keep your possessions protected, you need to have a little extra underneath your shingles. When you're planning on getting your roof replaced, you should consider roof flashing.
There are several things you should know about roof flashing before you sign up for your new roof: what roof flashing is, the different types of roof flashing, and how long it lasts. Here are some things to know about roof flashing before finding roofers in Pacific Palisades, CA to install your new roof.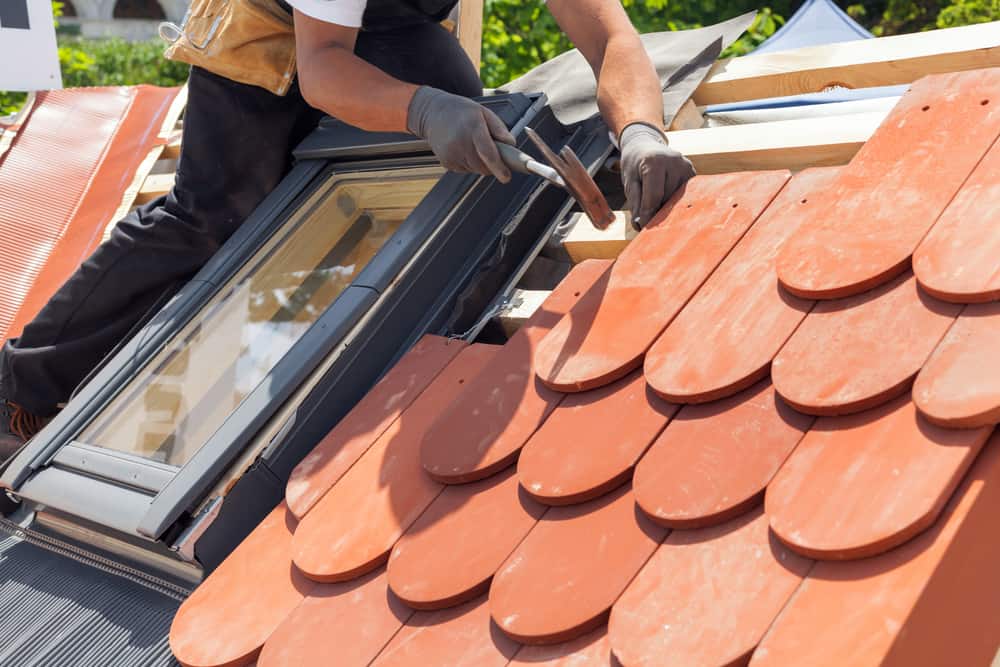 What is Roof Flashing
Roof flashing is a thin, metal material that roofers install to help prevent water from entering your house. It helps to direct water away from your home during a rain or snowstorm. You can usually find roof flashing around areas like chimneys, skylights, or gutters—any part of your roof where your shingles may not lay flush and water can sneak past them.
Some types of metal that make up roof flashing include steel, copper, and aluminum. If you want to keep your home protected from water damage, roof flashings are a necessity. Each roof is different and needs unique care to keep it safe, so you should consider the many types of roof flashing that will protect your Los Angeles County house.
The type of roof flashings include drip edge, step, base, and valley flashing. Finding experienced roofers in Pacific Palisades, CA will prepare your home for the normal wear and tear that your roof will receive.
Drip Edge Flashing
Drip edge flashings are placed around the edges or eaves of your roof. These types of flashing help to push water down the roof, directing it away from the house to keep it from entering your roof.
You may not think about your gutters often; however, if they become overfilled with debris, they can fill with water and the water can start to seep into your home. Drip edge flashing will help prevent water from passing your shingles into your home when your gutters are overflowing.
Step Flashing
For some, chimneys are an essential aspect of your home. If you are the type of person who loves to sit in front of the fire on a cold night with a mug of hot chocolate, you can't live without your chimney. However, when you have a chimney, you can risk water getting between the cracks in your shingles.
So, if you have a chimney, you need step flashing under your shingles. They are rectangular, bent to 90 degrees, and often stacked on top of each other. This helps to protect your house and make it harder for water to seep through, but also it directs water away from your chimney. Step flashing allows you to enjoy your chimney fire in peace.
Base Flashing
Base flashing, also known as apron flashing, is used around the chimney to keep water out of your house. Base flashing is essential if you are putting two layers of flashing on your roof under your shutters. If your Pacific Palisades, CA roof gets hit with rain often, you should have at least two layers of flashing. With wear and tear from weather, your flashing can move and separate, leaving gaps for water to enter. If you have two layers, they will protect your home from water damage. Your base flashing is the bottom layer with another layer of flashing on the top.
Valley Flashing
The last type of flashing to ask your Los Angeles County roofers about is valley flashing. Valleys are the areas of the roof where two sections meet, forming an angled dip. If your home is not properly protected around the tip, you can find water entering your home. Valley flashing will keep water from seeping in at the connection point. Shingles quickly erode from the part of your roof, so proper flashing is essential.
Now that you know the types of roof flashing that your Pacific Palisades, CA roofers can install, you may wonder how long they last.
How Long Does Roof Flashing Last?
How long your roof flashing lasts will depend on the type of shingles that you have. If you have asphalt shingles, it can only last 20 years before needing a replacement. However, if you have a metal roof, you may not have to replace them for over 50 years.
As well, if you take care of your roof, you can extend the life of your roof flashing. For example, if you check on your roof, clean it often, and have any damages repaired, you can make your flashing last longer than your roof shingles.
If you want to protect your Los Angeles County home from water damage, you need to have roof flashing installed under your shingles. When you need a roof replaced and need a new roof flashing, call Roofers99 at 855-206-5994 today. You can also browse our website at https://roofers99.com/ to learn more about what we offer.
---
Some information about Pacific Palisades, CA
Pacific Palisades is a neighborhood in the Westside region of Los Angeles, California, situated about 20 miles (32 km) west of Downtown Los Angeles.
Archeological evidence shows Native American Indians living in the Santa Monica Mountains and the surrounding area including Pacific Palisades for over 10,000 years. Prior to European contact, the western sections of the Santa Monica mountains were inhabited by the Tongva people. The closest Tongva settlement to Pacific Palisades with a written record is the village of Topa'nga. The village of Topa'nga sits on the western-most edge of Tongva territory, neighboring the territory of the Chumash people to the north. Due to this close proximity to the Chumash, the culture in western Tongva territory contained elements of Chumash influence.
The land that became Pacific Palisades was originally located within the boundaries of Rancho Boca de Santa Monica, granted by the governor of California during the Mexican period to Francisco Marquez and Ysidro Reyes in 1839. The Ysidro Reyes Adobe was the first adobe home ever built in Santa Monica Canyon, erected in the year 1838 on land now known as Pampas Ricas Blvd, located in Pacific Palisades. Sketches of adobe dwelling exist in the collection of the UCLA Library. A memorial plaque sits in a boulder on Pampas Ricas Blvd commemorating the adobe house, dedicated in the 1950s. Ysidro Reyes died in 1863. Reyes left his portion of Rancho Boca de Santa Monica to his widow, Maria Antonia Villa, who sold it to developer and railroad magnate Robert Symington Baker in 1875.
In 1911, film director Thomas Ince constructed his film studio, 'Inceville', which was located on a 460-acre (1.9 km2) tract of land he leased called Bison Ranch located at Sunset Blvd. and Pacific Coast Highway in the Santa Monica Mountains. Today this is where the Self-Realization Fellowship Lake Shrine is located. By the following year, Ince had earned enough money to purchase the ranch and was able to lease an additional 18,000 acres (73 km2) lot located in what is now in the Palisades Highlands neighborhood. stretching 7.5 miles (12.1 km) up Santa Ynez Canyon. This was the first major development was built in the Palisades since the Mexican rancho era.
Learn more about Pacific Palisades.
Useful links for Pacific Palisades, CA
Directions from Pacific Palisades, CA to Roofers99
---
Here are some roofing-related links:

Disclaimer: roofers99.com is a free service to assist homeowners in connecting with local service providers. All contractors/providers are independent and roofers99.com does not warrant or guarantee any work performed. It is the responsibility of the homeowner to verify that the hired contractor furnishes the necessary license and insurance required for the work being performed. All persons depicted in a photo or video are actors or models and not contractors listed on roofers99.com