A Total Cost Breakdown of Copper Roof Installation
In terms of strength, durability, and longevity, a copper roof is often chosen from many homeowners and roofing companies. It is a great design from historic buildings to modern houses. Surprisingly, over time, the copper roof develops a characteristic green patina that acts as a protective coating for copper.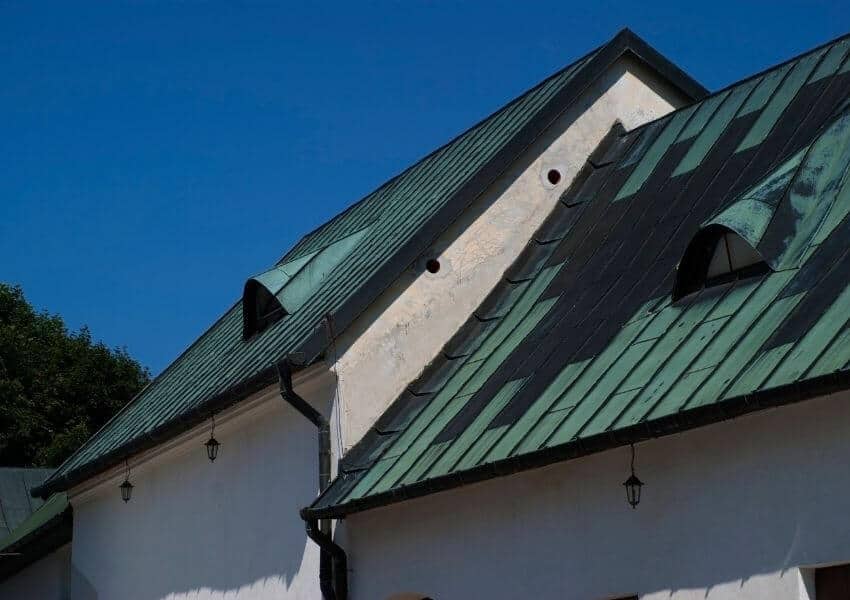 The copper roof installation costs anywhere from $33,150 to $40,000 per 2,000 sq. ft of copper pans installed over a new deck. The average cost is $36,575. It can go high as $58,500 and low as $21,450.
Typical Range: $33,150 – $40,000
Typical Average: $36,575
Highest Cost: $58,500
Lowest Cost: $21,450
*NOTE*: 2,000 sq. ft of copper pans installed over a new deck
Copper is one of the oldest metals used in the world. It's a kind of metal, and you can find an unmistakable green patina of aged copper on old roofs from homes and buildings. Over time, it becomes a thing of beauty for hundreds of years. It is a cost-effective material that is purchasable at an affordable price and lasts more than 100 years. That is why you can find many many existing historical buildings that are in good shape.
Benefits of Using Copper Roof
Architectural Appeal: The color, the way it lays out on the roof, the shapes, and many other factors make the roof elegant and classic. Many home exterior designers say copper roofs set off unique curb appeal than other roof styles.
Fire Resistant: Copper roof is powerfully resistant to fire. Copper melts at 1,981ºF, which is a tremendously high temperature, and an average wildfire reaches the temperature of 1,472° F
Lightweight: Copper roof is lighter than concrete tiles and slate shingles. If you use a copper roof to build a new home, you have more creative architectural design options. You can build structural members like rafters and trusses to cut down the cost of copper roof installation.
Eco-Friendly: In today's houses with copper roofs, the copper material is made with seventy-five percent recyclable contents. The copper, flashings, gutters, and other parts can be reclaimed and recycled.
No Organisms: Fungus and bacteria cannot grow or create a home on a copper material. Also, no mold and rot can be found on a copper roof. The rain will wash away any dirt or stains and will keep the roof surface clean.
Low Maintenance: In most cases, copper does not require any maintenance. You can occasionally clean the roof to freshen it up and shine like it's new, but it's not a task you have to do regularly. It is a great material for you to save the house maintenance cost.
Cost-Efficient: The initial cost is higher than other materials, but it is worth the cost if you think about its longevity. Copper lasts more than 100 years and on top of that, it improves as it aged. It adds more value to the house where the owner can profit from selling their home.
Adds More Value in The Long Run: As copper ages, it creates its own protective film, green patina, that works as a shield. It withstands severe weather like windstorms and torrential rains. This kind of effect adds more value to the home, and the owners can sell their house at a great price and with great profit.
Patina, Protective Film: Copper is the only roof material that improves and becomes firmer over time. Patina, the green color protective film, starts to show after 20 years, once the roof is prolonged exposure to moisture. This enables the roof to become more weather-resistant and stabilized for an even longer lifespan.
The Downside of Using Copper Roof
The main downside of installing a copper roof is the price. It's hard to find a home where the roof is entirely covered in copper. You can find low-slope sections, bay windows, or towers that are sectionally installed with copper. Another thing is that it makes quite a noise when it rains. It's waterdrops hitting metal, and as we all know, metal does not buffer noise like other materials. Whether you install copper partially or entirely, no other metal material can be contacting copper. Copper causes other metals to deteriorate.
Price Varies by Roofing Style
Cut Shingles: $9 – $11 per sq. ft.
Flat, Standing, and Horizontal Seam: $11 – $14 per sq. ft.
Long Pan and Batten Seam: $14 – $16 per sq. ft.
Rolled Roof: $14 – $20 per sq. ft.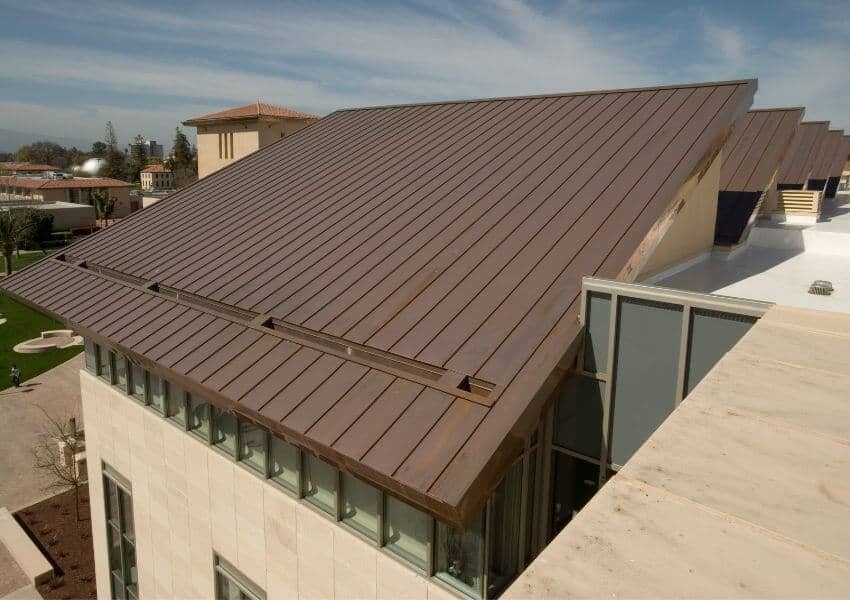 Cut shingles cost anywhere from $9 to $11 per sq. ft and can be installed in a straight or diamond pattern. Diamond pattern shingles come in different sizes and dimensions, so you can pick the one that goes well with your exterior design. Shingles can be molded in different shapes, where you can create unique characteristics and stunning exterior to them.
Flat, Standing, and Horizontal Seam
A flat seam is done by the edges being folded over one another. It is installed using copper sheets that are 18in x 24in size. Standing seam is fixed cleats holding 14-18inches sized pans together, and an average cost for 100 square feet is $1,325. The horizontal seam is where copper pans run horizontally across the roof and is held by fixed cleats. All three seams can cost anywhere from $11 to $14 per sq. ft.
Long Panel and Batten Seam
A long pan is the same as a standing seam roof but with 30ft long cleats. The Batten seam is the same as the horizontal seam, but wood battens are covered in copper to separate the pans. These can cost anywhere from $14 to $16 per sq. ft.
Rolled roof cost anywhere from $14 to $20 per sq. ft. Very few seams are used, and a large sheet of copper is installed over the roof entirely. If you think of a rubber roof, it is much easier to understand. It is one large sheet that covers the roof with some other works to fit corners and curves.
A Total Cost Breakdown of Copper Roof Installation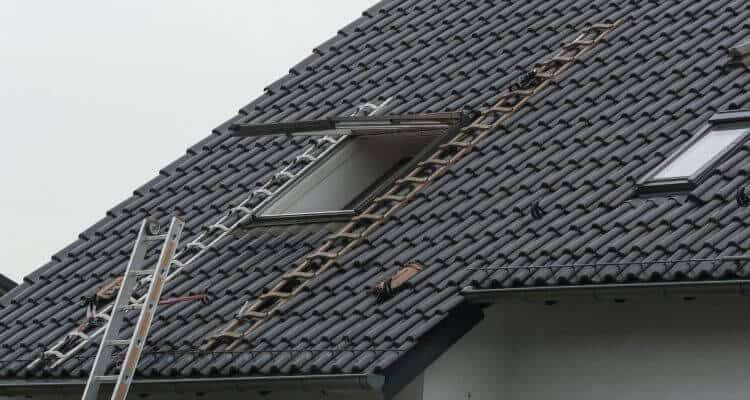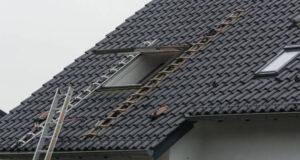 How To DIY Roof Pitch and Know Your Roof's Size Knowing how to use roof pitch, you can find the measurements of your roof's size and better understand the amount and the kinds of materials
Read More »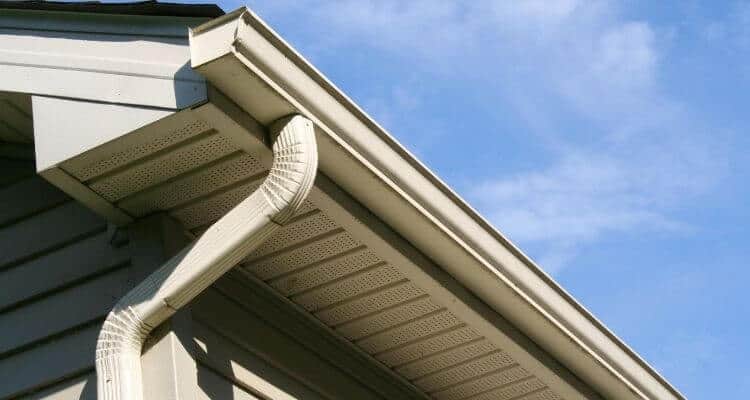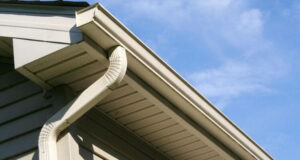 How To Calculate The Cost of Gutters Having gutters installed on your roof helps your house stay away from moss, algae, and dirt caused by moisture. It drains down the water from the roof and
Read More »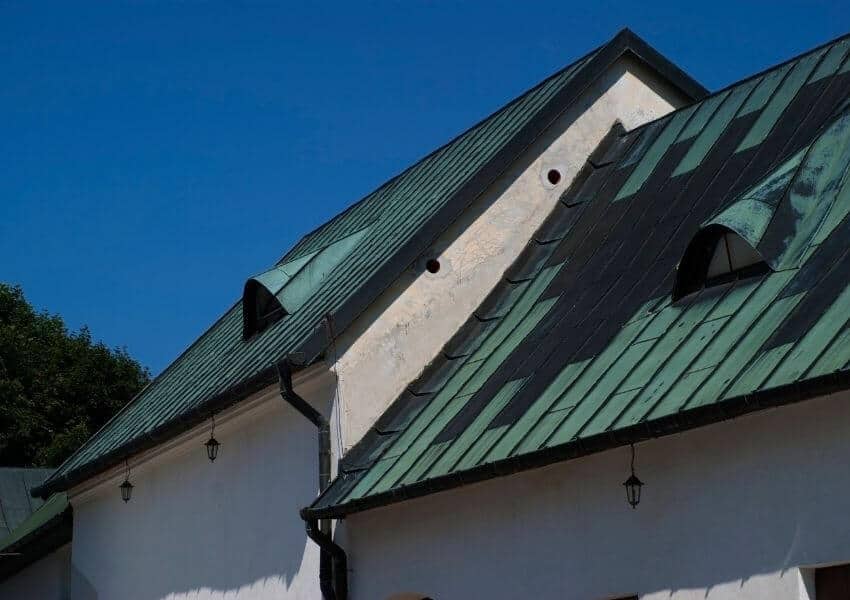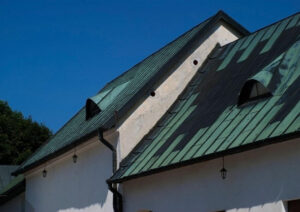 A Total Cost Breakdown of Copper Roof Installation In terms of strength, durability, and longevity, a copper roof is often chosen from many homeowners and roofing companies. It is a great design from historic buildings
Read More »